This evening-length work premiered to high praise in 2011 and utilizes a large integrated set piece dubbed the "hover floor"; this stage-within-a-stage raises, lowers and tilts to extreme angles. The piece delves into the precarious nature of relationships and personal fulfillment - grip too hard and happiness is elusive, allow for ebb and flow, and a state of contentment can be found.
Conceived/Choreographed by Stacey Printz
Set design by renowned engineer and designer Sean Riley.
Lighting design by David Szlasa and Krissy Kenny.
Costumes by Catherine Myre.
Dancers: Dudley Flores, Suzy Myre, Jenni Bregman, Stacey Printz, Amanda Lacro, Sadie Carhart, Katie Wong, Stephen DiBiase, Louis Acquisto.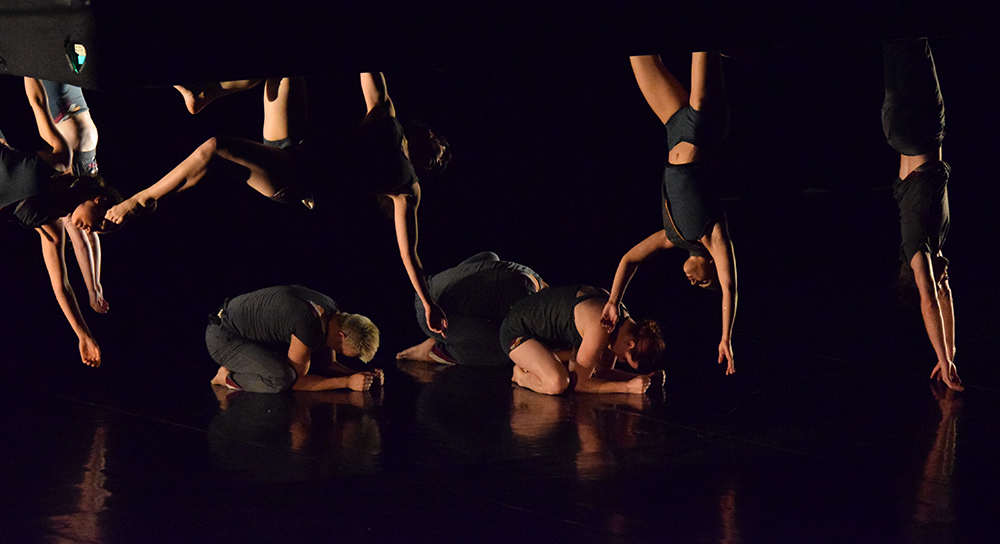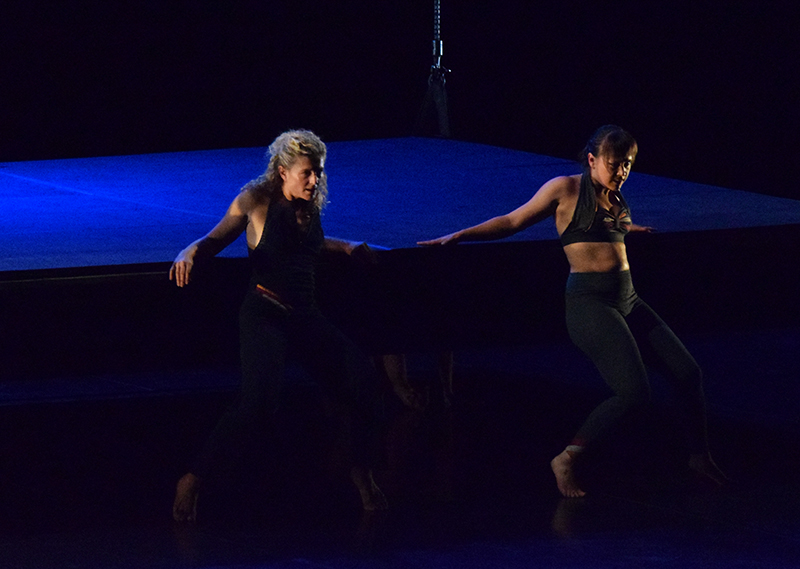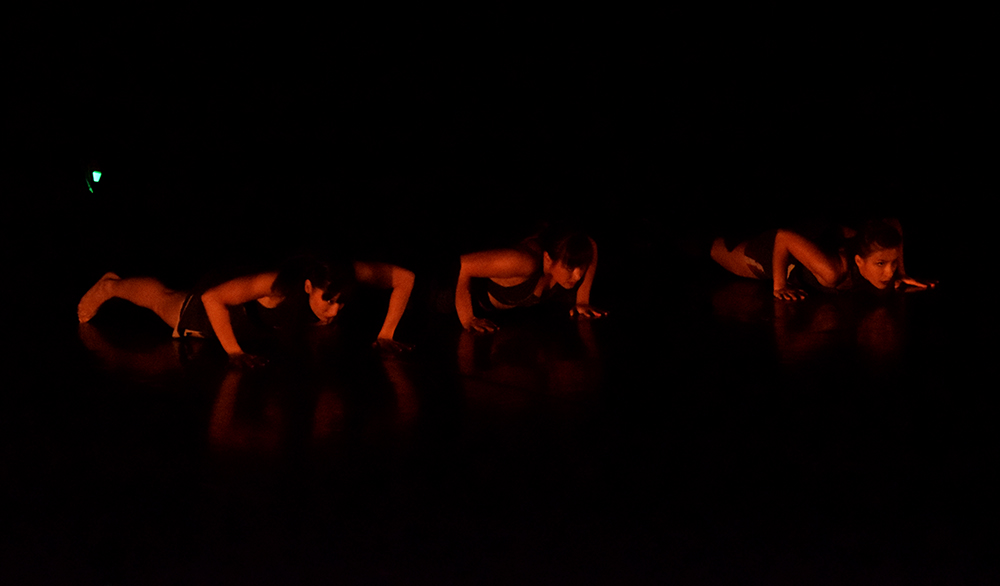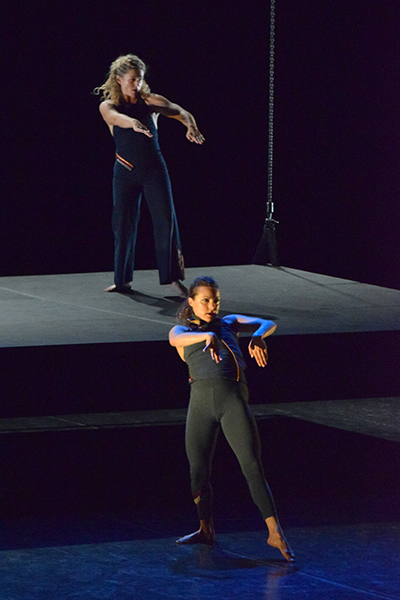 On their recent tour of Hover Space to Mexico, critics said the following:
Interested in Booking Hover Space?
Photos of Hover Space courtesy of Jeff Zender and Mexican news outlets